Hi! I like aliens 👽 & beer 🍺.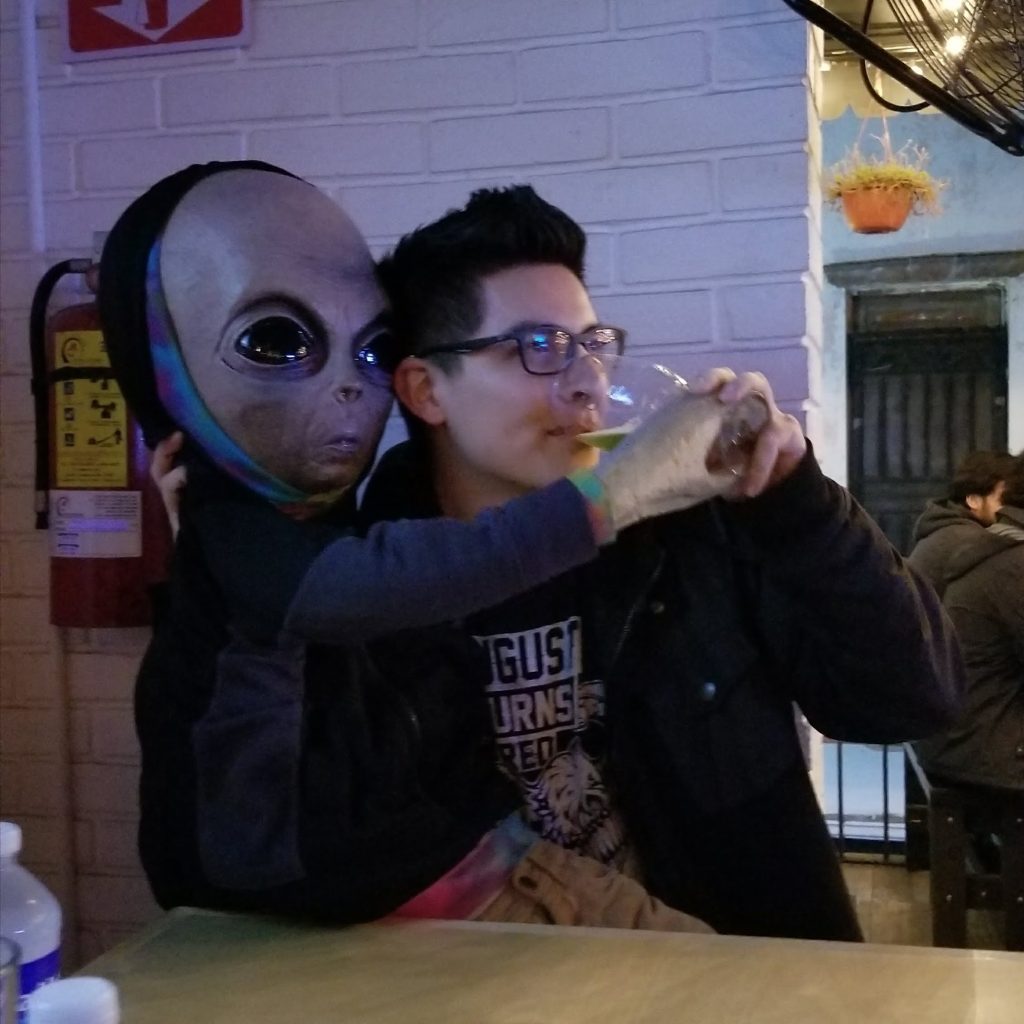 I am a Mexican-American of 1.25 immigrant generation and 1st generation college graduate living in the Bay Area, California. I am privileged to have lived in the following places during my life:
Tijuana, Mexico
San Diego, California – Hometown
Chico, California

Bangalore, India

Phoenix, Arizona
San Francisco, California
San Jose, California – Currently
As a kid, I used to watch Nova on PBS with my dad which sparked my deep fascination with outer space and the universe. I would constantly ask him to translate the narration to Spanish as I was dumbfounded by the incredibly picturesque vastness of the cosmos. This interest in science convinced me about wanting to be a scientist when I grew up. I am incredibly grateful my father encouraged and supported learning about space from a young age. This has helped me think about my/our place in the universe throughout my life.
I hope to one day make a contribution that will improve humanity's quality of life. Whether in my local community or on a grander scale.
Fast-forwarding to college, I knew astrophysics was not my thing, but after taking an Astronomy course, I developed a great interest in the stories behind constellations. The incredibly creative ways humans throughout history have looked up to the night sky for answers to life's greatest mysteries. I began studies of mythology, religion, and philosophy. I have always been fascinated by how people behave. It was then that I began my career in Sociology, the study of the development, structure, and functioning of human society. I was mindblown.
Pursuing a college education in Sociology opened a few doors to see and experience the world first-hand. Then when my college mentor, Dr. Liahna Gordon, supported and encouraged my desire to study abroad in Bangalore, India for a semester. This experience was mind-opening, to say the least.
My parents warned me about studying abroad since they did not have the means to support me financially, it's a luxury for recent immigrants, and as such, I was to figure it out on my own. Luckily I won a USAC Scholarship over the summer of 2013 to help finance this incredible experience.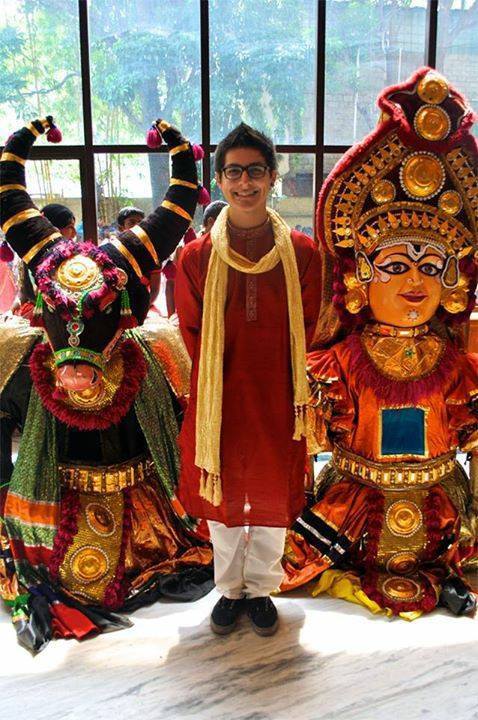 India is an incredibly beautiful country with some of the holiest and oldest cities in the world. Of course Goa, the Taj Mahal, and Pushkar Camel Fair were amazing. But visiting Varanasi, Uttar Pradesh was definitely the experience I was searching for. Flying into the spiritual capital of India with the Himalayas in the background, joining a sunrise ceremony on the Ganges River, witnessing a live cremation, and ending the trip where the Buddha attained enlightenment beneath a sacred Bodhi Tree. Mahabodhi Temple. I decided to take a picture of this tree and get it tattooed on my arm.
So a few months later as my time in India was near its end, I was so homesick and dying to go back home and see my friends and family, but I was missing something. I was not ready to return home. Where I come from and people from my background, this is the opportunity of a lifetime. I genuinely believed that I would never be able to go back to this side of the world. After all, I was studying Sociology and hoping to work for a non-profit. So, with about $500 to my name and an insane amount of fear, I decide to book a solo trip to the cradle of civilization, Egypt.
In retrospect, I think that experience sparked something in me. It's well known that recent immigrants or children of immigrants place a huge burden on our shoulders, the idea that if you work hard enough you could accomplish anything you want, like the American Dream. After all, we have witnessed it first-hand. But going to Egypt reinforced the fact that I have control over the direction of my own life, where I want to go, when, and to have the determination to make it happen.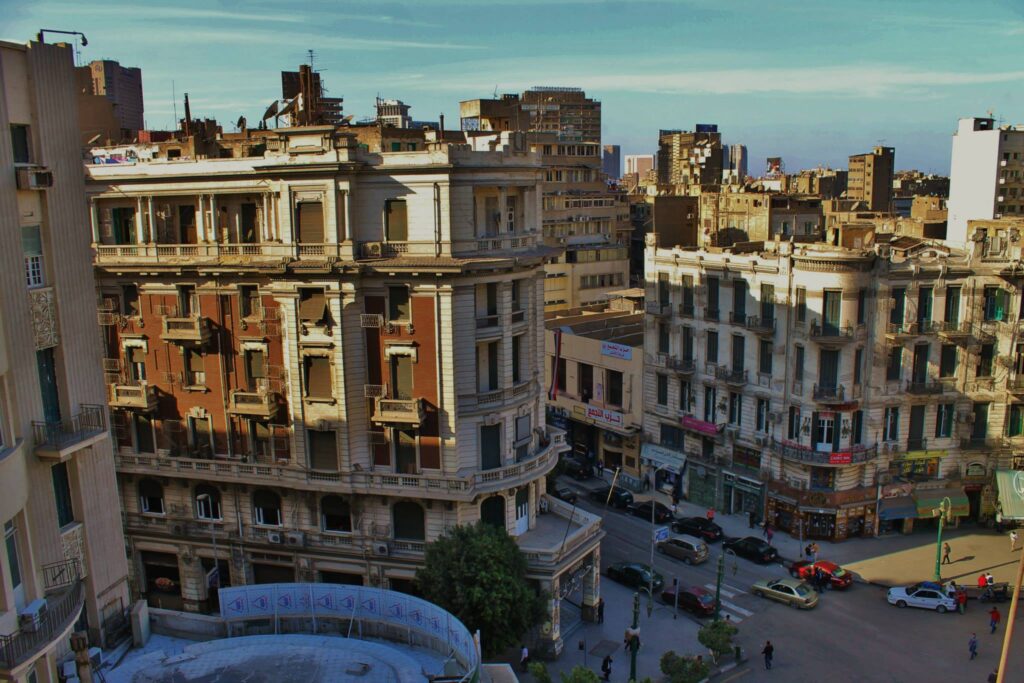 Going to Egypt gave me an experience I still hold on to even 10 years later. I followed the voice within me, I trusted myself, and I made it happen. I had never been as scared as when I was sleeping on the floor at the airport in Saudi Arabia waiting for my flight to Cairo, thinking "what the fuck have I done, there is a reason the US Department of State recommends avoiding travel to Egypt so soon after the 2011 Egyptian revolution." But you know what? Although Cairo had a heavy military presence with tanks outside of Tahrir Square, I was safe the entire time. In fact, people watched out for me to make sure I was ok.
To be honest, I've got a side of me that yearns for a bit of adventure, adrenaline, and risks. It pushes me to not give in to fear, become more tolerant & accepting of alternative ways of life, and to love.
It keeps things interesting. Finding my way/self in a complex world one experience at a time.
My Culture